Opportunity in Bachelor of Computer Application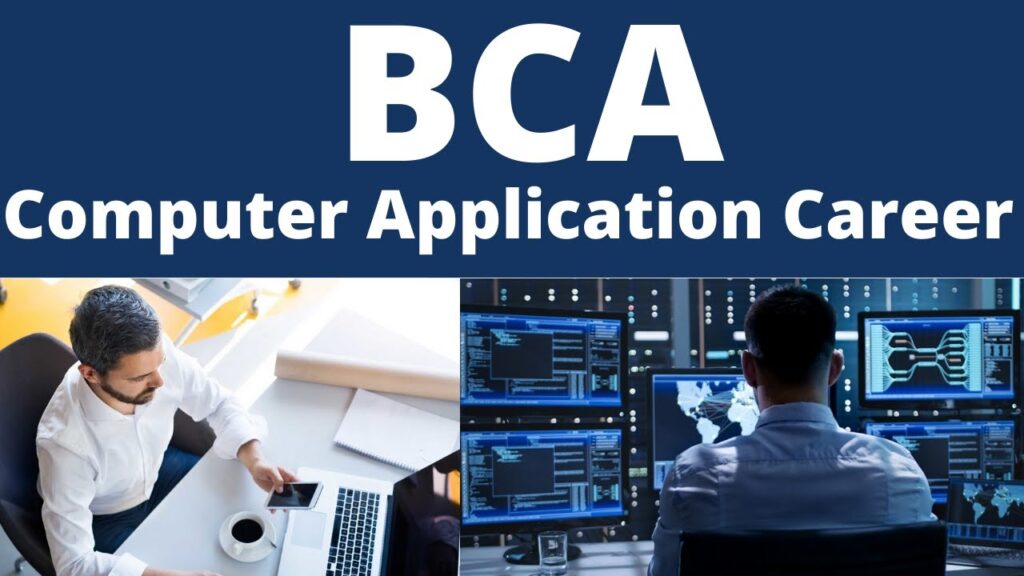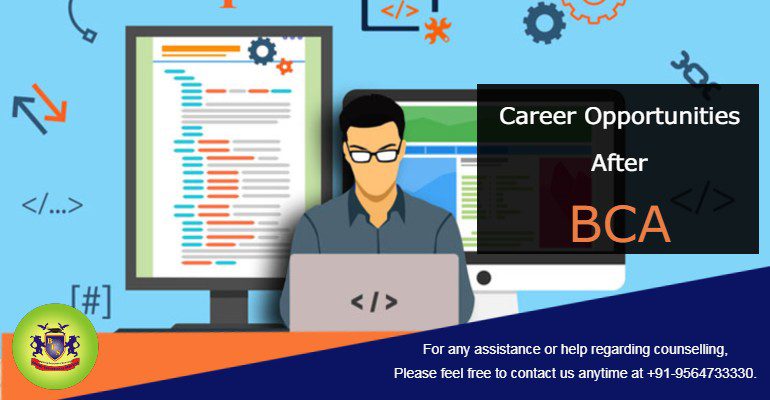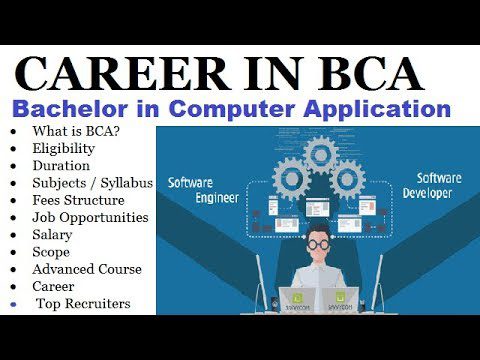 After completing BCA, one can pursue higher studies by specializing in various sub-domains of BCA and pursue MCA. One can work as an app developer or software developer, system Administrator, Network Administrator, Database Administrator, Software Programmer , Software Trainee, Programmer etc.
The candidates who have completes BCA in Computer Application have many career opportunities in both private and public sector organizations. Various job types available for these graduates are listed below.
 Network Administrator
 Database Administrator
 Software Programmer
 Software Trainee
 Programmer
 Technical Support Associate
 Game Developer
 Application Developer
 Software Marketer
 Technical Architect
 Technical Analyst
 IT Consultant
 Web Application Developer
 Professor
 Systems Engineer
 Mainframe Systems Manager
 IT Manager
 Client-Server Systems Manager
 Software Tester
 Project Manager
 Healthcare Software
 Computer Systems Specialist
 Supervisor

Some of the organizations that recruit computer application graduates are IT Companies, Airport Authority of India, Banking sector, Indian Railways, Research organizations, Telecom Industry, Indian Space Research Organization, Defense Research and Development Organization, Combined Defense Service, Union Public Service Commission, Bharat Sanchar Nigam Limited, Electronic Cooperation of India Limited, Steel Authority of India, etc. The aspirants interested in teaching are required to appear for the SET/NET exam. Those who qualify in the exam can apply for the lecturer post in various government/private colleges. Scope for Higher Studies after BCA
 Master in Computer Application (MCA)
 Master in Business Administration (MBA)
Best Career Options After BCA
• Get an MBA (Master of Business Administration)
• Become a Data Scientist.
• Become a Digital Marketer.
• Learn Product Management.
• Enter the Blockchain Industry.
• Become a Cyber Security Expert.
• Get a Master of Computer Applications.

BCA Job Opportunities
BCA graduates have a wide range of job profiles to choose from. They can choose based on salary or their work interest. BCA graduates have job opportunities in various fields such as web designing, banking, computer programming, Network Engineering, System Administrator, Software, etc.
BCA Jobs Salary
BCA graduates can find employment in a number of sectors. BCA graduates often go for government jobs because of the job security and other benefits it has to offer, but private sector jobs also have advantages in terms of higher salary packages and tremendous career growth opportunities.
BCA Jobs: Top Recruiters
The best companies for BCA jobs in India are mentioned below, along with the average salary each company offers, based on the past year's trends.
Top Recruiters Average Annual Salary
Google INR 10.34 L
Microsoft INR 5.74 L
IBM INR 8.81 L
Deloitte INR 9.18 L
Infosys INR 4.15 L
Cognizant INR 6.24 L
TCS INR 4.24 L
HCL INR 5.63 L